São Miguel do Gostoso - RN
[justify]Break for
vacation in Natal
? Among the numerous choices of entertainment and idyllic landscapes, a good tip is stretched to the beaches of
http://www.natalpraias.com.br/sao-miguel-do-gostoso/
">
St. Michael's Tasty.
Located about 100km from Natal, we can say that the municipality of
São Miguel do Gostoso
is the legitimate representative of the expression "where the wind makes the curve". The city is known as "the corner of the continent", as it is part of the Costa das Dunas Polo, in the exact location of the western tip of the South American continent. Therefore, the popular saying is widely used to name the place.
If you are looking for calm and contact with incredible natural beauties,
São Miguel do Gostoso
is the place!
The perfect spot also for candle sports. The city is a sure destination for sportsmen who use ditch, such as sailing, windsurfing and kitesurfing. This is due to intense winds that provide perfect conditions for practice.
Lush nature, beaches of
> São Miguel do Gostoso RN
are surrounded by dunes, coconut trees and have crystalline and calm waters, quite conducive to the bath to refresh the high Northeastern temperatures.
If you are on vacation in Rio Grande do Norte, make sure to schedule a trip to
São Miguel do Gostoso
. Certainly, you will not regret it![/justify]
Galinhos Beach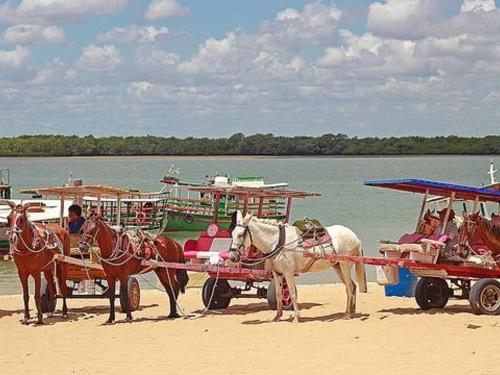 [justify]For that quest for peace and contact with nature, the walk to
Praia de Galinhos
is a great request.
>Galinhos RN
is a municipality on the north coast of Rio Grande do Norte, which is located about 100 miles from Natal. Besides the beautiful beaches, the region has river, mangroves, salt marshes and dunes.
The place was named because it has a large variety of smaller size fish than usual.
The region of
Galinhos.RN
has attracted many tourists for its deserted beaches, extremely preserved nature and paradisiacal scenery. The conservation of nature is due to the location at the tip of a peninsula that has the insulation made by moving dunes.[/justify]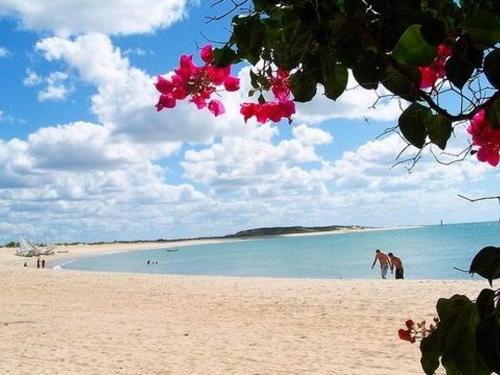 [justify]In
> Galinhos
, natural biodiversity is quite present, being possible to see some Ararinha-Azul, a bird that is in extinction in the Brazilian territory.
The streets of the village are of soft sand. The means of transport are carriages pulled by dudes. The region is very conducive to hiking and sightseeing because, because of its small size, everything can be done by walking. If you tire, you can take the wagon ride, which is the city's taxis.
The
Lighthouse Beach
and
Beach grass
are the most popular of the locality.
In the end, the visitors are rewarded with a beautiful sunset, since the place has semidesérticos scenarios, with broad bands of sands and dunes.[/justify]